Utah has some of the best and most beautiful places in the Country for outdoor activities. Tourists flock from all over Country during winter months to hit the snowy mountains.
There are several amazing options for snowmobiling tours near Salt Lake City. I highly recommend checking out Backcountry Snowmobiling for a truly incredible backcountry experience.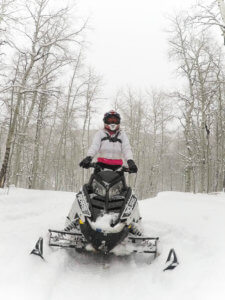 Choosing a Snowmobiling Company
With so many options for snowmobiling, it can be overwhelming trying to pick a company. After doing a bit of research, I chose Backcountry Snowmobiling.
Backcountry Snowmobiling is on private land and the only snowmobiling company in the area. This is great because you and your tour group are the only ones out in the backcountry.
This sets Backcountry apart, because many of the other companies share different parts of the mountain. During popular weekends, it can get really crowded and take away from the overall experience.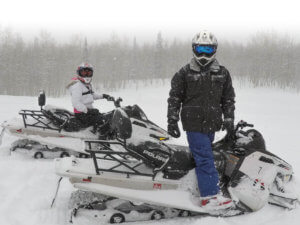 About Backcountry Snowmobiling Tours
Backcountry Snowmobiling offers tours seven days a week. All tours accommodate both beginners and experienced riders.
The tours include a 2-Hour Tour for $149 per snowmobile, a 3-Hour Tour for $179 per snowmobile and private tour options.
Additionally, if you want to ride with another person, it's $29 for a second rider. This is a great option for families. However, if you're of age and a decent driver, I highly recommend getting your own snowmobile.
They also offer liability insurance for $18 per snowmobile. I got it for our snowmobiles to be on the safe side, after learning that car insurance does not cover snowmobiles.
Lastly, don't forget to bring extra cash to tip your guide if you have an awesome time!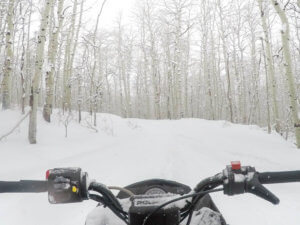 How to Get There
Backcountry is easy to get to by car from both Salt Lake City and Park City. Backcountry is located just east of Salt Lake City in a city called Coalville.
In clear weather conditions, it should take about an hour and 15 minutes to reach Coalville from Downtown Salt Lake.
We went during the month of January and were lucky enough to go during a big storm. It made for excellent snowmobiling conditions, but it took us about two hours to get to Backcountry.
If you go during a storm, just make sure to give yourself plenty of drive time. The roads can get really slick and dangerous so you'll need to drive slowly.
Backcountry Snowmobiling Map
Arriving and Getting Geared Up
When we arrived, we were greeted by our friendly tour guide. He helped us get fitted for helmets and snow boots.
If you don't own any snow gear, it's not a problem. They offer all of the snow gear that you need for a small price (boots, pants, gloves, helmets, etc.).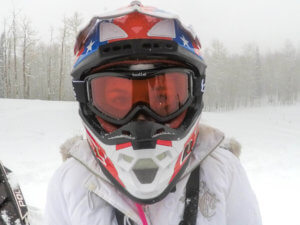 Quick Snowmobile Lesson
After suiting up, your guide will give you a quick lesson about the different features and how to handle your snowmobile in the different terrains.
They also will explain the different hand signals that you will be using to let the rider behind you know what's coming up.
In my opinion, snowmobiles are fairly easy to ride. But they are powerful machines and if not used correctly they do have the potential to do some serious damage.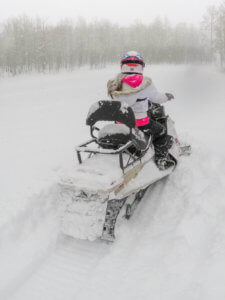 My Backcountry Snowmobiling Experience
After getting suited up and our quick lesson, it was time to ride!
One thing I really loved about our tour, was our group was really small. It was me and my boyfriend on our own snowmobiles, one other couple sharing a snowmobile and our tour guide.
The weather was perfect. Fresh powder everywhere and only light snow falling from the sky, so the visibility was good.
We rode through all sorts of different terrains, narrow paths with trees, windy turns, uphill climbs and wide open areas.
We stopped in this area that had a loop track that we were allowed to open up the throttle and go as fast (or slow) as we liked around it. SO much fun!
During the tour, we also saw different wildlife, including two massive moose near the trail. It was really incredible seeing them only feet away.
Overall, Backcountry Snowmobiling completely exceeded my expectations. The tour was scenic, diverse and full of adventure.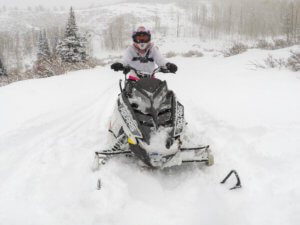 More Information Backcountry Snowmobiling
Price: $$
Location: 4142 East Chalk Creek Road Coalville, Utah 84017
Type: Adventure Tours, Snowmobiling