As we were driving to San Jose from Quepos, we saw a bunch of people standing on an overpass looking down into a river.
After seeing a crocodile sign, we obviously had to pull over as this was a rare sight for me.
Up until that point, I had never seen a crocodile before other than at the Zoo.
There's something really magical about experiencing animals in their natural habitat versus behind a glass wall or enclosure.
I was hoping we'd see maybe a crocodile or two below… but as we looked over the edge, we counted over 40 crocodiles! They were seriously everywhere!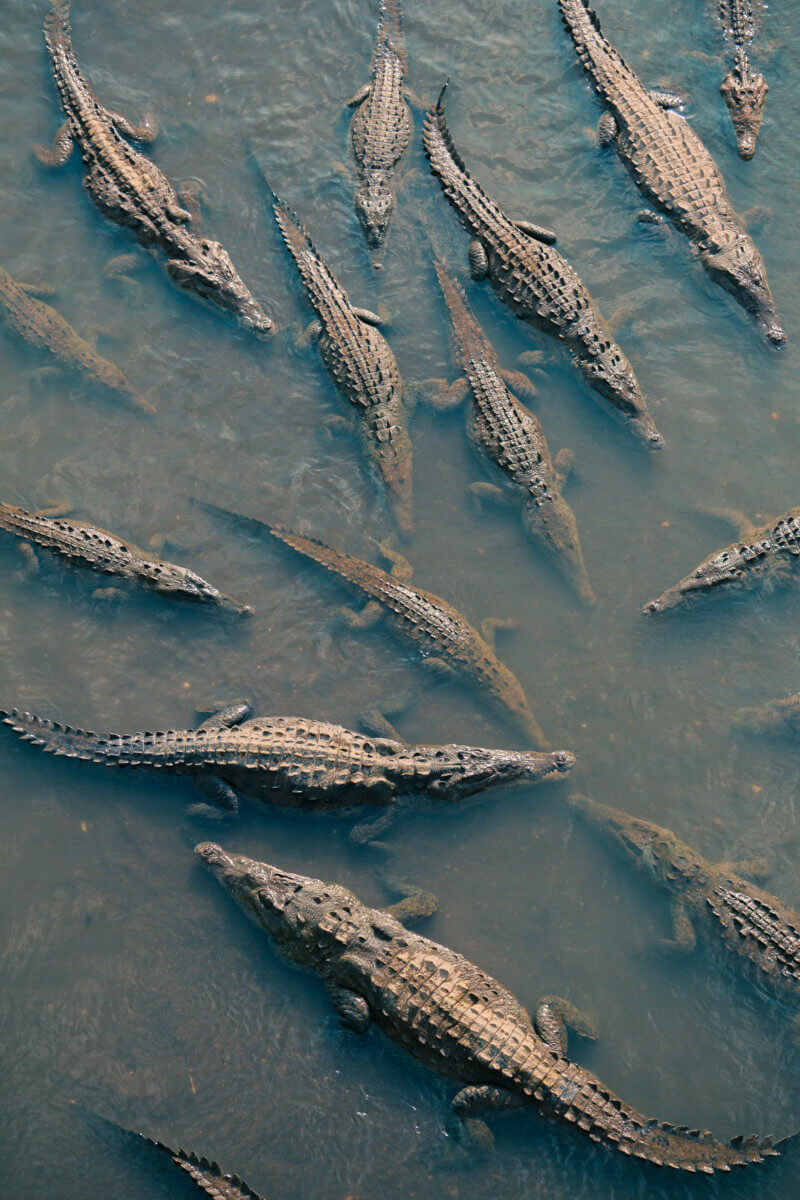 Crocodiles and the Tarcoles Bridge
After doing a bit of research, I found out the overpass we stopped at was actually called Tárcoles Bridge.
The river below is the Tárcoles River and is known for having a cluster of crocodiles underneath the bridge.
I definitely recommend checking out Tárcoles Bridge in Costa Rica. It's a truly remarkable sight.
Crocodile Man Tours
If you're looking for even greater action, Crocodile Man Tours offers an up-close and personal experience with the crocodiles.
During the tour, guides take you in a boat right up to where the crocodiles are swimming around.
Just make sure to keep your hands and feet inside the boat if you want to keep them!
How to Get to the Crocodile Bridge
The Tárcoles Bridge is a little over an hour away by car from Costa Rica's capital San José.
It's a great pitstop if you're traveling from San José to the Manuel Antonio area.